Charlie Cunningham
Endlich wieder auf Tour in Deutschland
Mit mehr als einer halben Milliarde Streams hat Charlie Cunningham sich zu einem echten, fast "unbemerkten" Erfolgskünstler entwickelt, der in seinem Heimatland Großbritannien bereits als Headliner in Londons berühmter Queen Elizabeth Hall auftreten konnte.
Charlie teilt seine Zeit im Moment zwischen melancholischem Klavier und dem eindringlichen Puls seiner bereits vertrauten Nylonsaitengitarre auf und liefert äußerst charaktervolle Songs, die voller Gefühl und qualitativ hohem musikalischen Ausdruck sind. Wenn man dann noch seine warme, markante und fast beschwörende Stimme hinzufügt, entsteht etwas Zeitloses und Glückseligmachendes.
Auf seinem bisher ehrgeizigsten Album "Frame", welches am 31. März 2023 erscheinen wird, erweitert Charlie seine Singer-Songwriter-Wurzeln mit einem Album voller üppiger, delikater Songs, die voller versteckter Referenzen an Art Rock, Jazz der goldenen Ära und an neoklassische Kompositionen sind. Vorbote des Albums ist die Leadsingle "So It Seems". Zeitgleich mit der Veröffentlichung des Songs kündigt Charlie für 2023 eine große Headline-Tour durch Europa an.
Jeder bereits dagewesene und auch werdende Charlie Cunningham-Fan kann sich auf ein ganz besonderes Album und wunderbare Konzertabende einstellen.
Allg. VVK-Start: 25.11.22 um 11 Uhr | Tickets ab 30 € zzgl. Geb.
Tickets sind unter www.schoneberg.de und an ausgewählten VVK-Stellen erhältlich.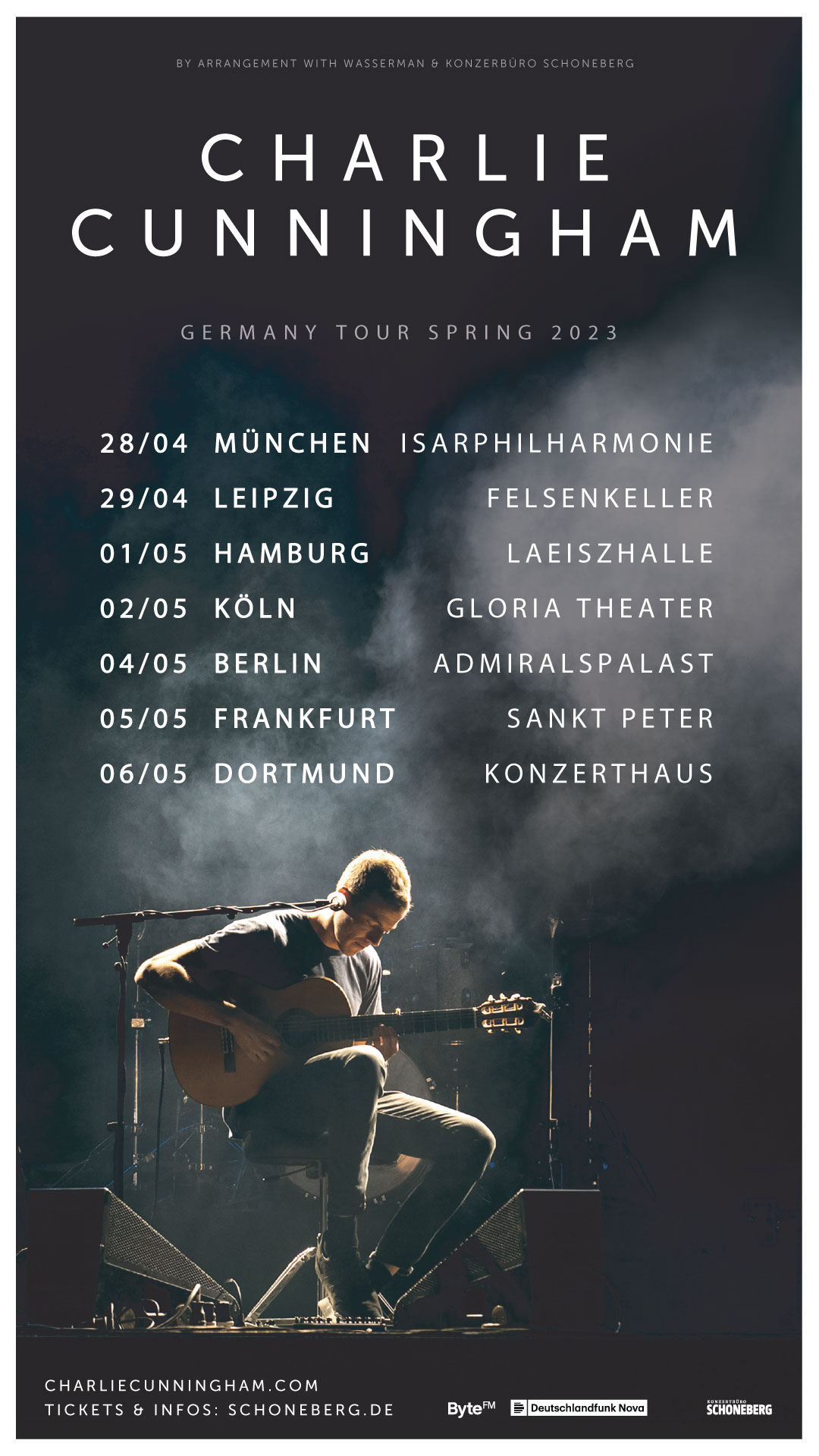 SUPPORT ACT – Rachel Sermanni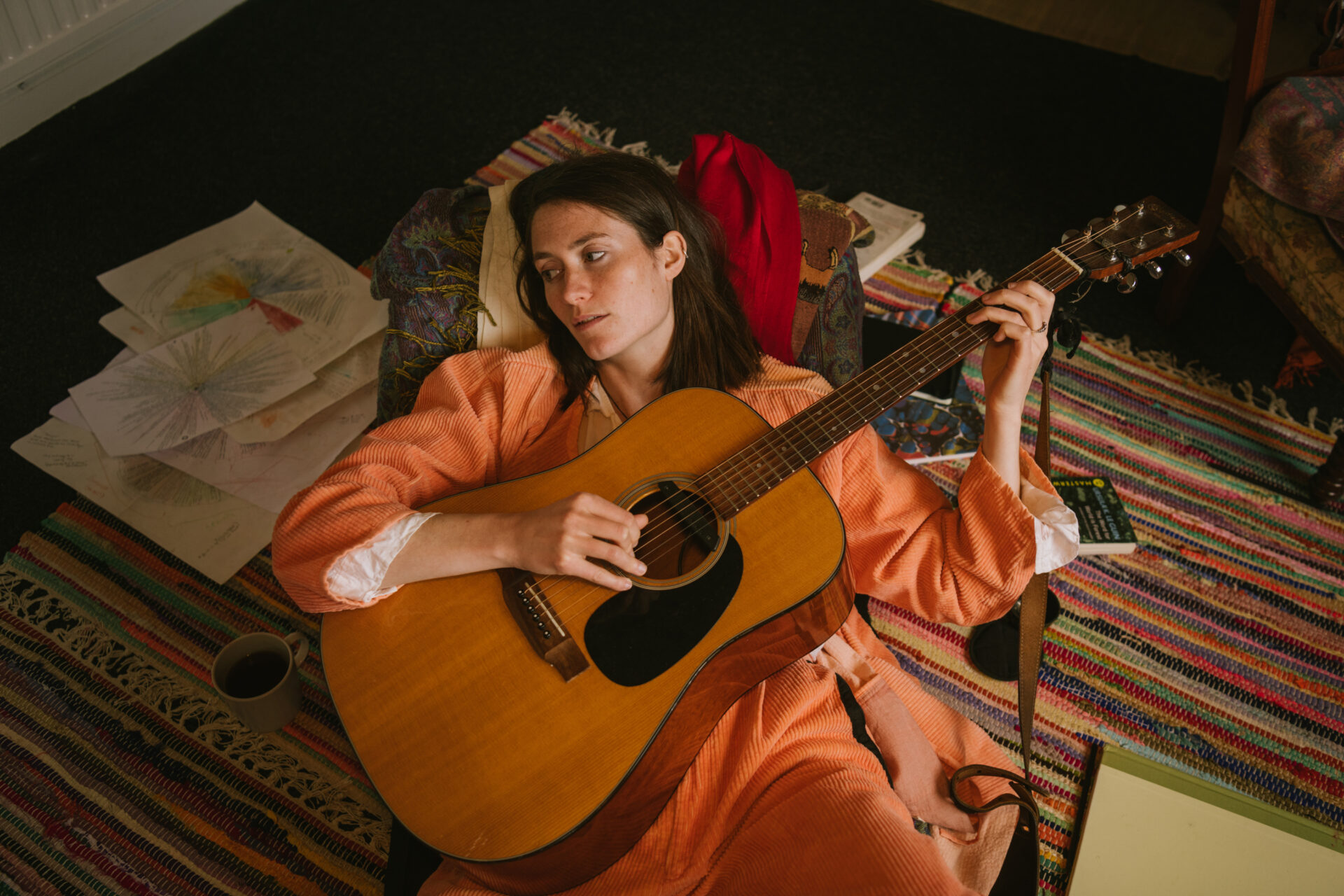 Praise for previous EP, 'Swallow Me':
"A compelling listen and one which will provide comfort to many",
Line of Best Fit, 8/10
"Her most cohesive collection of songs to date",
The Skinny, ****
"'Swallow Me' creates its own world of feeling through wistful lyricism, beautiful, raw vocals,
and tasteful instrumental accompaniments that move the ears and enchant the soul",
Atwood Magazine
"Deftly encapsulates the complexity of life-changing experiences with an unmatched
empathy and honesty"
Secret Meeting
"One of Scotland's finest songwriters"
The Scottish Sun
"Fiercely honest songs"
Beats Per Minute

Scottish singer-songwriter Rachel Sermanni will share her new EP 'Every Swimming Pool
Runs to the Sea' on June 16th.
We last heard from Sermanni in 2021 on her acclaimed 'Swallow Me' EP. A collection of four
songs written whilst pregnant, it was a dark and brooding body of work that reflected on her
split with her unborn child's father-to-be and her fears of balancing motherhood with her
career as a musician.

Her forthcoming EP is the light to the previous EP's shadow. After several intense months
providing for her newborn baby, she travelled to Devon in an attempt to revive her songcraft.
Sermanni and producer, Patrick J Pearson, would end their day's work by diving into the
nearby River Dart. While few songs were conceived on the trip itself, the time spent in the
water revitalised Sermanni and, when she returned to Edinburgh, the songs began to flow.
The joy of rediscovering her craft led her to write her silliest and happiest songs to date.

Speaking about the EP, she said: "I didn't know who I was anymore in the initial period after
giving birth, and didn't have a wee moment to write a song. The priority was the feeding of
baby and the feeding of family and friends who wanted to see baby. It was really beautiful
and incredible but also a sudden loss of the life I'd had.

"That time in the River Dart unstuck me and then for the next few months I had such a fun
time writing songs. It felt finally like I had returned to a sense of that purpose"
Released in April, the lead single 'Aquarium Kisses' hinted heavily at the light and chirpy
quality present on Sermanni's upcoming EP. Praised by The Line of Best Fit, Clash and
more, the sprightly tune was written about a bizarre but fun dream where an old friend took
her to an aquarium and kissed her in the glow.

Elsewhere, 'Soak Me', which features fellow singer-songwriter Courtney Hartman, is a
joyous ode to the feeling of writing a song, whilst 'Silk Dart' is a love song dedicated to those
gleeful evenings spent swimming in the river and how they unlocked a childish part of
Sermanni that would come out in the resulting songs.

Perhaps the song that sums up this EP most though is the title-track. It's a song that
explores no feelings nor has a clear narrative. Sermanni heard it was the producer's birthday
and started the song by singing 'happy birthday' – she didn't care or judge what came after.
The song follows through on a dare to sneak the words 'terracotta pot' into a track, and that
type of devilment epitomises the spirit of this entire EP. Pre-motherhood Sermanni would
never have put words so unserious to tape but her child's love for the moment has taught
her to not to take life too seriously. "All these songs were written from what I'd regard as a
place of bliss and pleasure. I was filled with delight and deliciousness", she concludes.